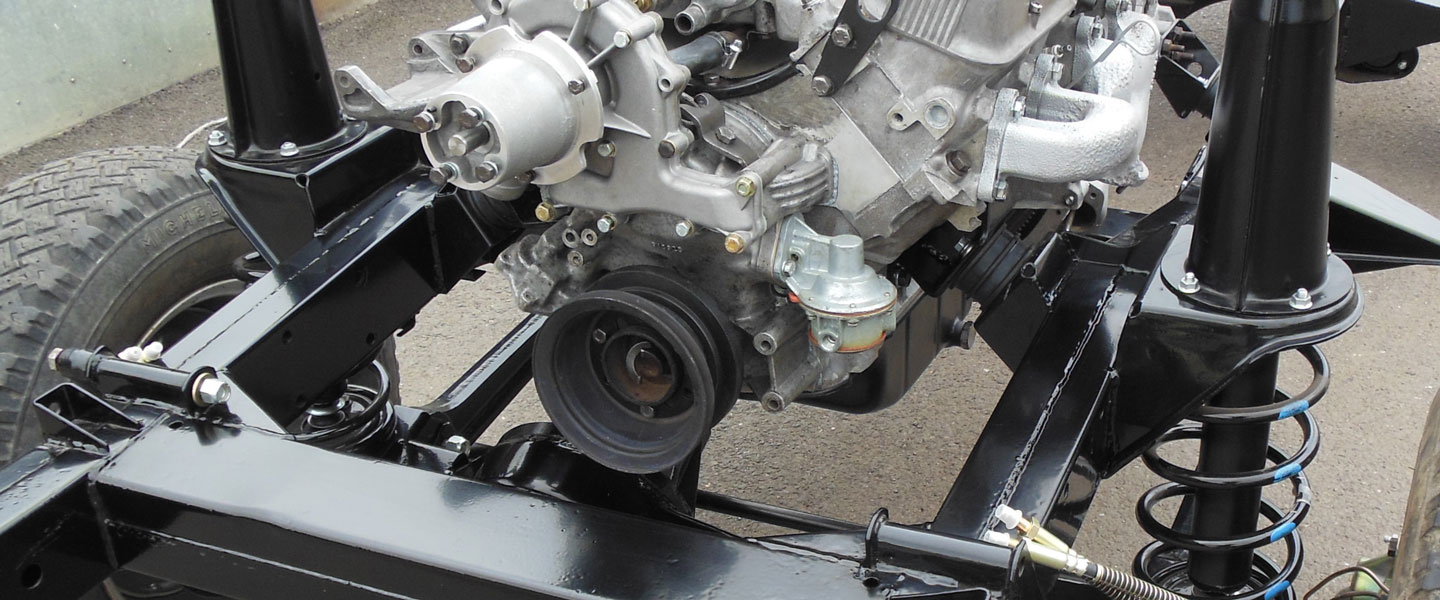 The Highest Standards
Famous Four's extensive, modern, well equipped workshops enable us to offer a wide range of restoration facilities, from minor repairs and servicing to major overhauls, to nut-and-bolt concours rebuilds for classic Land Rovers and Range Rovers. Our time-served staff have in depth knowledge of the marque, enabling us to understand the needs of each vehicle on a personal level.
Whether you are looking for a complete ground-up restoration, a service, repair or remedial work to keep your cherished classic in tip-top condition, one thing remains constant; our standards are exacting in everything we do, and our customer-based focus ensures that we will always offer the best advice on how to proceed.
A photographic record of all restoration projects is maintained during their time spent at Famous Four, and we are available at all times to discuss their progress, via email, telephone or face to face.
There are few places better equipped to take care of your cherished Classic.
The list below shows a selection of the vehicles we have restored in recent years: